The Requirements
To be a good fit for this opportunity you will have:
A strong background with T-SQL, including:

At least two years of experience using it on a daily basis.
The ability to develop complex stored procedures for data loading.
Experience with very large volumes of data, preferably >1TB.

Strong data analysis skills and knowledge of advanced data analysis techniques, including the ability to isolate and identify issues, and then develop solutions. Quick question for you - click here
The ability to gather and analyze business requirements.
General technology skills, including networking, hardware, protocols, security.
Advanced knowledge of MS Excel and Access.
A bachelor's degree, preferably in Information Technology or other related field, or an equivalent combination of education and experience.
A strong ability to provide a high level of problem solving and technical troubleshooting skills.
Just as important as your experience and skills will be the following characteristics and competencies:
Exceptional communication and interpersonal skills, in person and via phone and email.
Robust attention to detail, excellent follow-through skills, and the ability to meet deadlines.
A team player approach and the ability to collaborate with multiple internal and external contacts.
Strong organizational skills and the ability to manage and prioritize multiple simultaneous activities.
The ability to:

Work independently to meet objectives.
Communicate technology into business terms with customers at all levels.
Work with clients around deliverables and timeframes.
Preferred but not required:
Healthcare industry experience, ideally in claims processing. Quick question for you - click here
Experience with implementation and / or onboarding.
Experience interacting directly with clients.
Experience with Business Intelligence Development Studio (BIDS)/Visual Studio.
While you'll generally work a standard shift, you should also be willing to take rotating on-call responsibilities and work extra hours as needed. HMS, however, believes strongly in work/life balance and we won't burn you out with extensive hours.
The Role
Reporting to the IT Manager, you will join a team that includes four other Implementation Analysts. For the most part you'll focus on individual activities, although that will involve plenty of interaction, with Project Managers, Database Administrators, SQL Developers, the ETL team and the Infrastructure team here in Irvine, as well as with teams in other areas.
You will be responsible for implementing new clients into our Fraud, Waste and Abuse service, including performing detailed data analysis / mapping, developing inbound / outbound procedures, and managing new client customizations / changes. At any given time you can expect to be involved in multiple projects, and these are complex implementations that may take anywhere from three months to a year.
More specifically, you will:
Analyze client business requirements and implement core business logic in SQL stored procedures, views, functions and triggers.
Perform detailed data gap analysis identifying missing data components or issues with client data.
Develop solutions or workarounds with any client related issues or limitations of the data.
Collaborate with other technical groups to satisfy business needs and requirements.
Work with clients to make minor / major changes in data file layouts.
Note: this description is intended to give you a general overview of the position and is not an exhaustive listing of duties and responsibilities.
Why HMS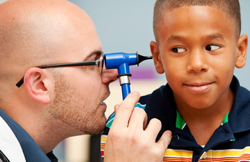 Professional development
-- at HMS we believe in the growth and development of our employees and provide opportunities for learning. At times training is formal (audio workshops or web-based learning programs), but often it's on-the-job. We're not "siloed" at HMS, and you'll exchange ideas and insights with DBAs, SQL Developers, .NET Developers and others.
Career options
-- this position can offer you challenges and opportunities for years to come. At the same time, if you have the ambition and talent, your success in this role could set you up to pursue a variety of opportunities throughout HMS and across our IT operations. Traditionally, this role is a springboard to implementations, but, depending upon your skill and interest, there are multiple options to pursue.
Great environment / strong leadership
-- the IT Manager hires top talent and then gives people the elbow-room they need to excel. He views his role as strong support for his team -- someone on point to knock down roadblocks -- but he also has high expectations. There is a constant flow of challenging work, but on the whole, the team considers it a lot of fun. They get along well, help one another out and truly enjoy what they do.
The "best of both worlds"
-- because of the rapid company and department growth, we have the excitement of a start-up environment with lots of possibilities and opportunities. On the other hand, we enjoy the foundation of a strong, well-funded company, so you'll have the resources you need to make a real difference.
Rapid growth environment
-- the healthcare industry is relatively recession free and is enjoying tremendous growth. For example, Medicaid and Medicare budgets are growing and with billions of dollars at stake, there is a strong emphasis among policy leaders (and the voting public) on cost containment and payment accuracy. HMS is taking advantage of this climate to drive solid growth. In addition to posting double-digit growth year over year since 2001, HMS is successfully expanding into new markets, including employer solutions, federal healthcare and managed care. In fact, this role was added to accommodate our growth.
Excellent compensation
-- in addition to a competitive salary and discretionary bonus plan, we offer a comprehensive benefits package that includes all you would expect such as healthcare and other insurances, plus a few pleasant surprises, such as a 401(k) plan with generous employer match, an excellent PTO package, and much more.
Keys to Success
To be successful in this role, you will need high energy, self motivation and the initiative to drive projects, while demonstrating excellent problem-solving and troubleshooting abilities. You'll need creativity as well as the ability to identify all the relevant pieces and understand how they fit together.

Interfacing with all levels of our organization calls for a professional attitude and strong communication skills. This is not a "heads-down" IT role. You'll find that communication is key to your success as you clearly describe and define varying issues with clients, technical experts and others. A strong team orientation and collaborative spirit will also prove to be valuable tools.

To be an exceptional Implementation Analyst, you'll be extremely detail-oriented, well-organized, and willing to do what it takes to get the job done. Our team members all take pride in their work, and if you're the person we're looking for, you will too! This will serve you well because the role is quite visible to internal and external clients, and your strong performance will be noticed.
About HMS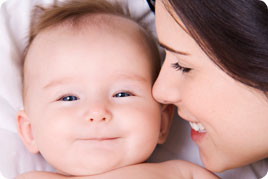 HMS Holdings Corp. (HMS) is the leader in coordination of benefits and program integrity services for government healthcare programs. The company's clients include health and human services programs in more than 40 states, over 90 Medicaid managed care plans, the Centers for Medicare and Medicaid Services (CMS), and Veterans Administration facilities. HMS helps ensure that healthcare claims are paid correctly and by the responsible party. As a result of the company's services, government healthcare programs recover over $1 billion annually, and avoid billions of dollars more in erroneous payments.
The driving force behind our success is our employees -- knowledgeable, innovative, and results-oriented professionals who provide unparalleled customer service.